Once the game has been completed you will see a summary of the activity along with your results and who won which gifts.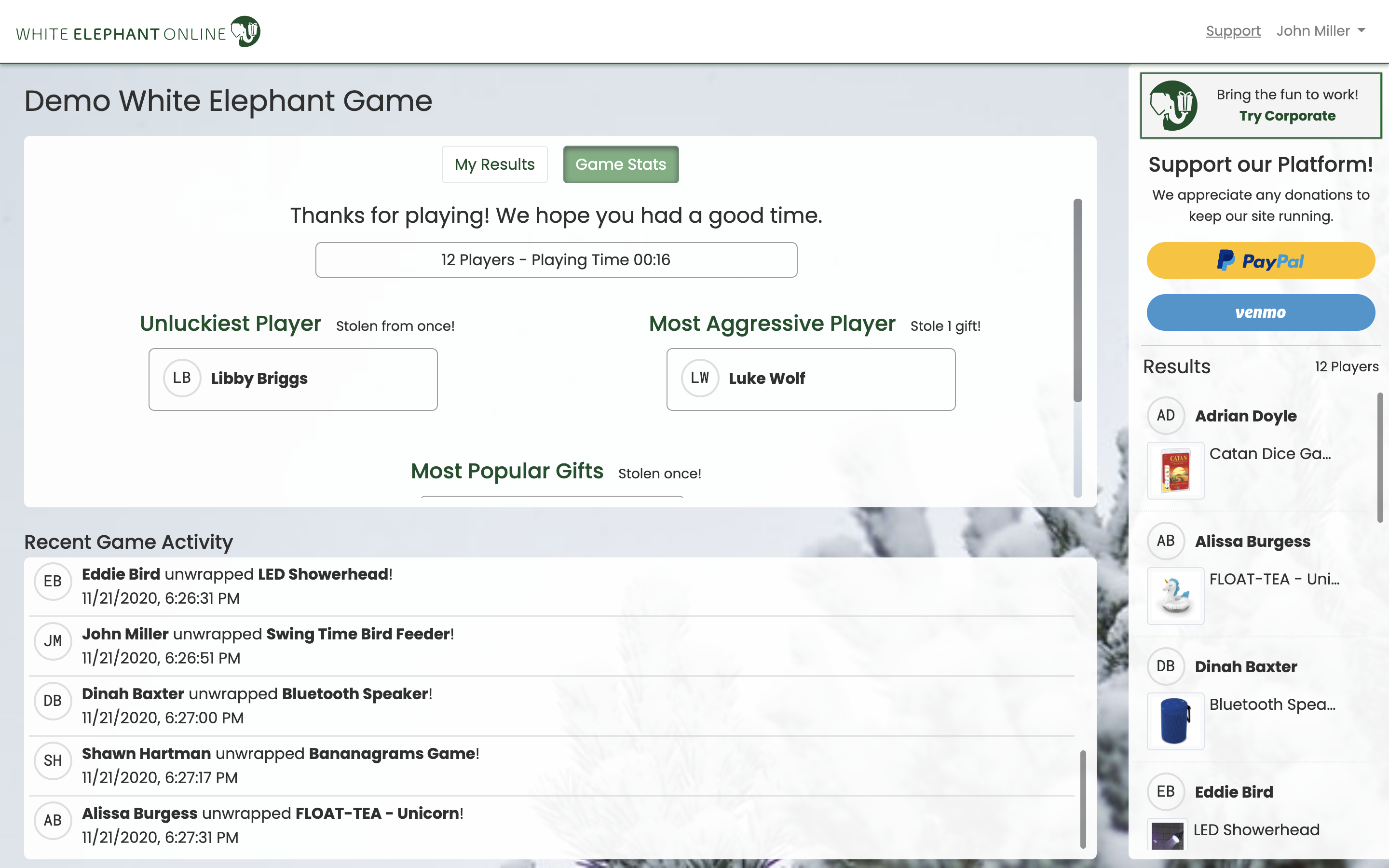 Game Stats
For the Game Stats we display:
Number of players
Total playing time
Unluckiest Player: player who was stolen from the most
Most Aggressive Player: player who stole the most
Most Popular Gift: the gift that was stolen the most
My Results
Here is where you will see which gift you won, and who won your gift. The language you see here will differ depending on the gift distribution method chosen by your Game Lead. Note that the gifts here are linked for your convenience. We will also e-mail individual results to all participants at the end of the game.

Game Results
On the righthand side of the screen, you can see a list of all participants along with the gifts that they won. Note that the gifts here are linked for your convenience. If you are a game admin and will be handling gift distribution for your organization, this is where you will see the summary for all participants.
You can navigate back to the End of Game results at any point in time by going to your Dashboard and clicking on your gift exchange under Completed Games at the bottom.